During the weekends of October 11th and 17th, the Manitou community came together in six different communities to participate in service projects.
Campers, staff, parents and alums in New York, Westport, London and Los Angeles gave time and raised money for a variety of charities and organizations.
In New York, team members joined a New York Cares event where they painted a mural and organized the library at Brooklyn's PS 7 Abraham Lincoln School.
In Westport, participants spent the afternoon gathering trash and cleaning the Eno Preserve, part of the Aspetuck Land Trust.
The London team, made up of Manitou staff and waterfront director Bob Bulloch, marched in the annual Stand Up To Cancer walk through the city.
Out west, the Los Angeles team took to the streets of Santa Monica for the FunFest 5K in support of Santa Monica schools.
Manitou also launched a service website in partnership with Dosomething.org. Campers and staff can access our website and participate in projects throughout the year – to access, click: Camp Manitou DoSomething Page
Manitou Service Weekend by Numbers:
$1,025 – Amount of money raised for NY Cares, Santa Monica Schools and Capital Areas Food Bank.
243 – Approximate # of hours of service completed
75 – # of Manitou volunteers
6 – Communities served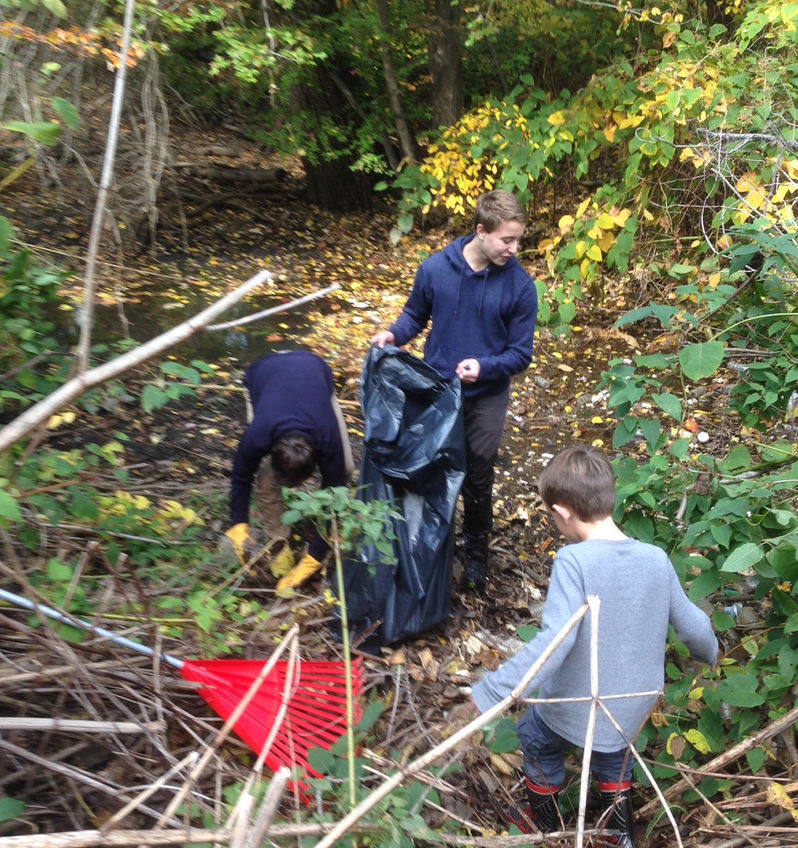 If you are looking to get involved, and want to share ideas, please contact a director at the camp office.