Wear Manitou Day connects our community, unlike any other event! Each year, hundreds of people plan meet-ups and post photos to celebrate their love of Manitou.
Aside from posting photos of themselves in their favorite Manitou gear, participants also helped us raise over $1,800 for Experience Camps
We also challenged the community to participate in contests, and the winning photos are below. A terrific gallery is available at this link.
2017 Wear Manitou Contest Winners
Best Camper Group (and most items)
Best Staff Group
Best Location
Creative Camper
These brothers shirts arrived a day late, so they improvised:
and Made The Next Day Count: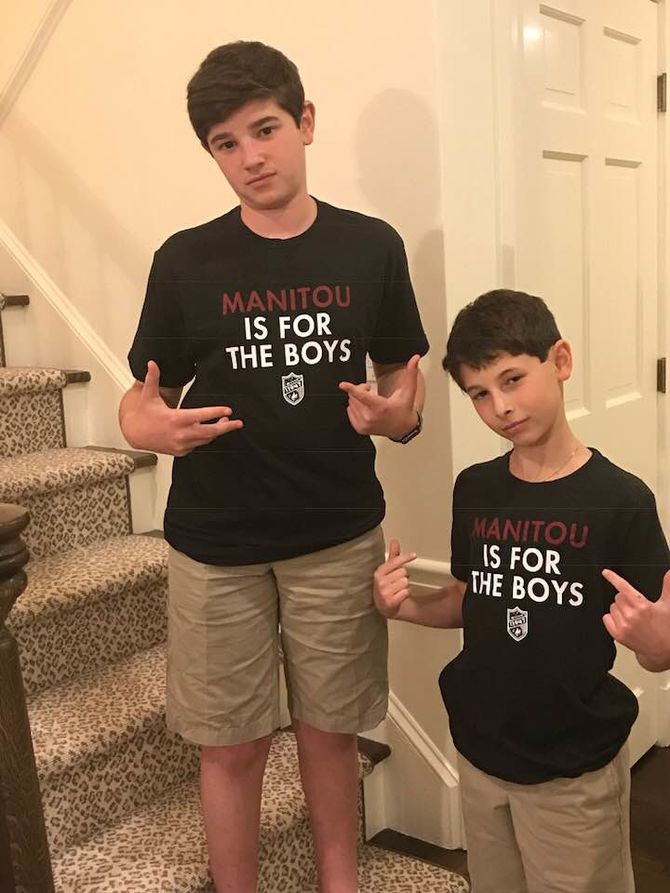 Creative Alumni
Richard Grossman – What a collection of terrific Manitou gear!
Creative Family
The Bullochs are everywhere!