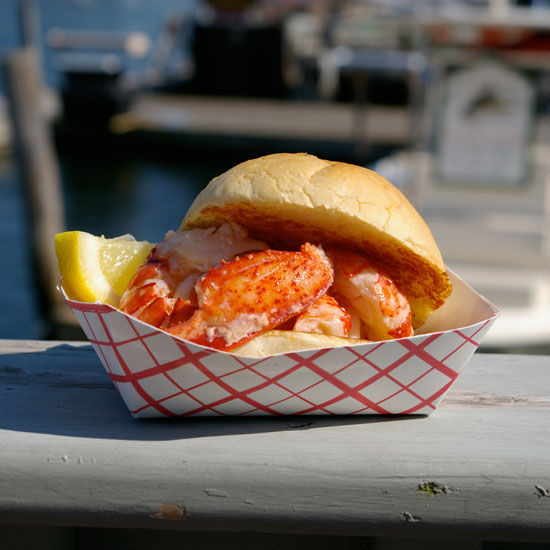 Maine is famous for several things: moose sightings, L. L. Bean, state parks, blueberries, camping and, of course, the beautiful lakes and coastline that have earned it the name "Vacationland". However, the most famous aspect of Maine living is, by far, lobster. They're shipped far and wide, but they don't get any fresher than the coasts and inlets of Maine.
Eating a full lobster, for an individual that has never done so, can be an intimidating task. The hard shell and sharp edges may very well turn away diners from one of the most enjoyable culinary experiences. Luckily— there is an easier way to eat this Maine delicacy.
Maine lobster rolls, unlike their Connecticut cousins, are made with a large helping of lobster and a light covering of mayonnaise on a toasted bun. There's no fuss, no shell, just an enjoyable dining experience.
On your way up to Manitou for visiting day, try one! You won't regret it.
Here are some of the best places to get lobster rolls in Maine:
MC Perkins Cove- Ogunquit, ME
http://www.mcperkinscove.com
Red's Eats – Wiscasset, ME
http://www.redseatsmaine.com/
The Clam Shack – Kennebunkport, ME
http://theclamshack.net/
Bob's Clam Hut- Kittery, ME
http://www.bobsclamhut.com/
Bite Into Maine- Cape Elizabeth, ME
http://www.biteintomaine.com/
Estes Lobster House – Harpswell, ME
http://www.esteslobsterhouse.com/
Gurnet Trading Co.- Brunswick, ME (Bowdoin College recommended!)
https://www.gurnettrading.com/